January 30, 2015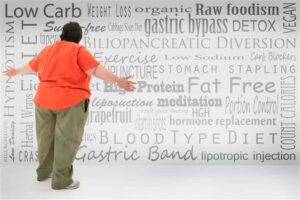 When I changed my diet to eating whole, plant-based foods, I said goodbye to calorie counting forever. By eating 60-80% raw, 95% whole, plant-based foods, I don't need to count calories. I don't think it's a complete waste, my years of obsession with calories when I was young. Because it's helpful to know what the foods are, that are very high in food energy but low in nutrition.
In all fairness, I'll say that to get obesity under control, you could do WORSE than counting and restricting calories, for a period of time. It's certainly better than doing nothing.
However, counting calories as a long-term approach to health doesn't work. Here's why:
It's unsustainable. Nobody does it long-term. Because it's boring, tedious, and restrictive. It also leads to an unhealthy way of looking at food, creating fear through measurement.
It has a tendency to cause you to eat packaged foods, which are almost always processed. Those are the foods that have calories marked on them. It's a head game, though. They're packaging small portions, or using fake foods to lower calories or fat. In fact, this can be self-defeating. Because the lowest calorie, highest-nutrition foods don't come in packages at all.
You can't nail down how many calories you actually need, and software predictions of how many you need are inaccurate. Some days it's many hundreds of calories higher than other days, depending on how many hours you were awake, or how much physical activity you did. I believe assigning a rigid number to any given day leads calorie-counters to feel shame, which affects their natural enjoyment for food and some their decision-making freedom.
What if your calorie-counting software says you can have only 1600 calories, so you TRY for that number. But unbeknownst to your software, you actually had a high caloric-needs day and THAT'S why you were so hungry and thus you "screwed up" and ate "too much?"
Calorie counts on charts are inaccurate. A variety of factors affect how many calories are in any given piece of food, and there's much you don't know about the supply chain and the ingredients. You don't know how much your chicken breast weighs. And if you're actually WEIGHING it, well, my Reason #1 applies, above.
(Sometimes we have to ask ourselves if the insanities of the modern age just breed more insanities. Can you imagine cavemen counting calories? The whole outrage is simply an outgrowth of the processed food diet. If we eliminate processed food, we don't have to invent silly counting programs.)
"A calorie is a calorie is a calorie" is a lie! The Oxford-Cornell China Project is the biggest nutrition study in history. Studying 6,500 people in 65 counties of China, the researchers learned that plant eaters can eat 200 calories a day more than meat eaters, and stay thin!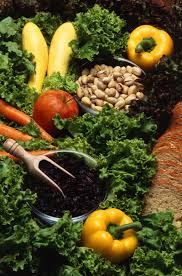 It turns out, the body doesn't even absorb all of the calories in foods high in fiber. That's your greens, vegetables, fruits, whole grains, legumes, nuts and seeds. (The ones I've been teaching you to eat more of!) If your friend ate 500 calories less than you, but it was Skittles and a white-bread ham sandwich, but you actually ate more calories in that meal, but it was whole, raw, plant foods, you're still the winner. Not only in your overall health, aging, and energy—but very possibly in weight maintenance as well!
Counting calories creates a bunny trail, potentially keeping you ironically further from good health. People do programs like Weight Watchers, where junk food is totally endorsed, and all food is equal, but is just assigned points. I'd rather have you focus on eliminating or minimizing refined sugars, and not eating foods containing neurotoxins, and absolutely minimizing refined salt in the diet. All of these have a dramatic, documented effect on weight.
My conclusion? Profit industries won't support this way of thinking:
But I'd rather maximize nutrient dense foods. Greens, vegetables, fruits, legumes, whole grains, nuts and seeds. I'd rather avoiding processed and animal foods. This matters far more than counting calories.
Article written by Robyn Openshaw at www.greensmoothiegirl.com